Jackson Campbell May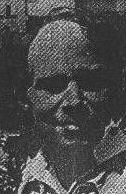 Driver and Owner
Jack May is the original owner of the 1974 Ferrari Dino 246 GTS that holds the world's speed record between New York City and Los Angeles. Jack is an accomplished racer and sports car enthusiast. The Champion Dino was the second of his three Farraris.
Jack grew up in Gainesville, Florida and attended the United States Military Academy at West Point. His first sports car was a 1958 Corvette. After serving for three years with the 82d All American Airborne Division as an Infantry Officer, he returned to civilian life and began his career in Gainesville as a real estate developer, investor, and venture capitalist.
Jack always loved fast cars, and it wasn't long until he acquired or his first Ferrari, a Daytona. He also began Sports Car Racing through the Sports Car Club of America race circuit. He raced for several years and won a SCCA National Championship in his Triumph Spitfire.
Jack has since retired from active racing, but continues to drive his wonderful racing machines in the manner for which they were designed -- the Dino, in his words, is a "Bad Boy's Dream". We asked him if he would ever race the Cannonball again..."maybe, when someone beats our record, but I don't think they ever will". Neither do we.
---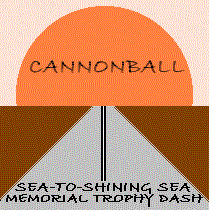 Home
Copyright
Web Design by Mark Carroll